01/04/2021
School Lunch in the Time of Corona
Home-made sandwich or cafeteria 'mystery meat' – traditionally school lunch was the meal that carried students through the day. How is school lunch different in this new world of the pandemic?
Schooling is disjointed these days, but people are eagerly anticipating a return to routine – someday, hopefully soon. With that will come a return to school lunches… and heightened attention to durable food packaging that complies with rigorous health and safety standards, while maintaining optimal nutrition.
Midday refueling is critical !
Research shows that students who eat a nutritious lunch display improved cognitive function, including short-term memory, the ability to conceptualize, and better abstract reasoning skills. They receive higher test scores on math and IQ tests, and have greater attention spans and better concentration. The wider school experience is also improved – students who have a nutritious lunch are generally healthier and have better attendance. They exhibit better classroom behavior, get along better with classmates, and are less likely to cause disruption.
A proper lunch is unfortunately not a given during these tough times of unemployment and financial hardship. More families must rely on school lunch assistance programs to feed their children during the day – and their plight is exacerbated when school is not actually open. Alternative arrangements are being made in many areas: some schools have meals available for pick up, while rural districts in some states provide free weekly home delivery of parcels containing a 5-day supply of shelf-stable, individually packaged foods.  Flexibility – and hygienic, durable, and convenient BOPP film packaging – are critical to helping the most vulnerable weather these trying times.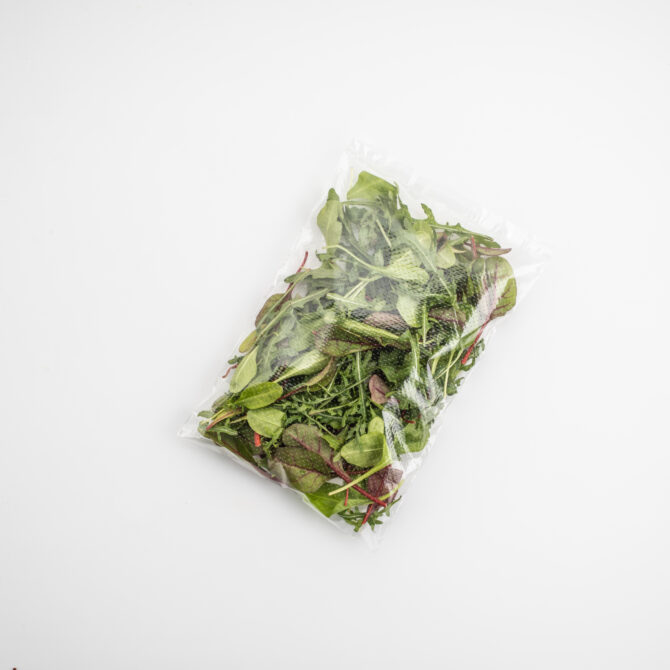 Micro-perf BOPP for longer shelf life of baby greens.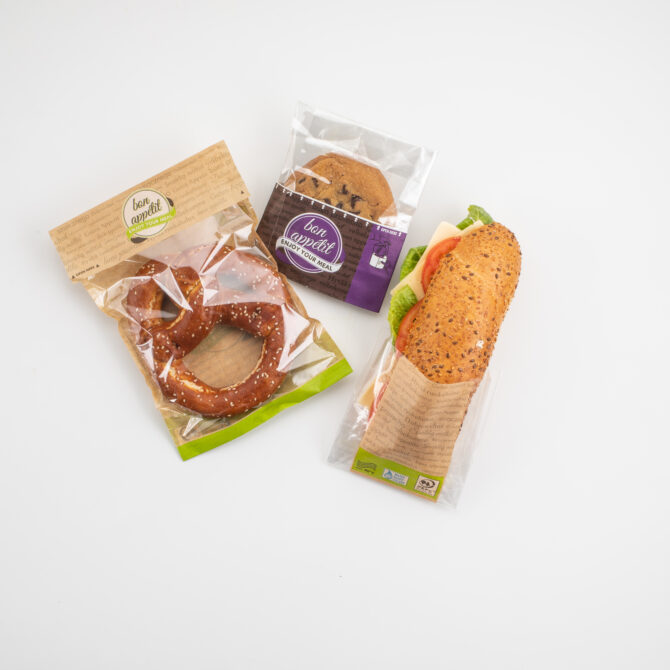 School lunches will not be the same!!
Even when school – and school lunches – do return, with the lingering threat of Coronavirus, it won't be the same. Students will likely be eating lunch six feet apart, perhaps in the yard. Food that is brought in from outside will likely be required to be pre-packaged, to ensure that it is safe for students and staff. External vendors will therefore have to provide a hygienic, limited-contact operations model from food prep to point of sale, to assure that relevant food safety regulations are being met.
Food displays that used to be open, with ready-to-eat products such as salad bars, fresh produce, and baked goods, will require special vigilance. Food items should ideally be packaged in BOPP film, which is clear, strong, and great for extending the shelf life of fresh foods.
Find out more about lunch food packaging options that are readily available, or contact us to find out more about customized options.